---
"I was taken aback by the simplicity of this charming little fountain's installation, putting it together was nothing compared to the beautiful vibes it added to my backyard in no more than 15 minutes it took me to assemble it and put it into operation. 10/10!"
Charlie T.
✔️ Super Easy to Assemble & Install
✔️ Fully Autonomous Solar Fountain & Bird Bath For Your Garden
✔️ Beautiful Oasis to Invite Random Cute Birds for a Refreshment
✔️ Get an Entirely Solar-Powered Powerful Pump That's Easy to Maintain
Create a Mesmerizing Garden Display That Doesn't Require Extra Maintenance
Designed to ensure a smooth & easy assemblance and work fully autonomously, this solar-powered bird bath fountain combines a timeless concept with a cutting edge solar twist. While creating a lively display and enriching any outdoor peisage with the appealing sounds of streaming water, this unique fountain invites cheerful birdies over for a refreshing chirping & bathing session, adding serenity, peace and diversity to your everyday experience.
A subtle, yet unignorably charming in its appealing simplicity, this little solar-powered fountain adds a calming touch of harmony to any outdoor space:
Fully Solar-Powered & Autonomous

Super Easy for Anyone to Assemble & Put Into Action the Same Day

4 Easy Interchangeable Fountain to Create a Variety of Unique Springs
Get your SpringWave™ today to save 40%.
Invest in a more serene, relaxing outdoors, and save extra.
✓ Break the Monotony of Any Outdoor Peisage
✓ Enjoy Aesthetic Views of Chirping Birdy Visitors
✓ Enliven Your Outdoor Space, Without Adding Maintenance Hassles
Forget the cash grabs, it's all about giving.
To say thank you, we'd like to include a special gift to your order if you purchase today.
Package Includes:
1 x SpringWave™ Bird Bath Solar Fountain
4 x Interchangeable Fountain Head
1 x User Manual


Shop now and experience the benefits of domestic shopping: Affordable prices, free expedited shipping and dedicated customer service, quick to address any and all of your queries.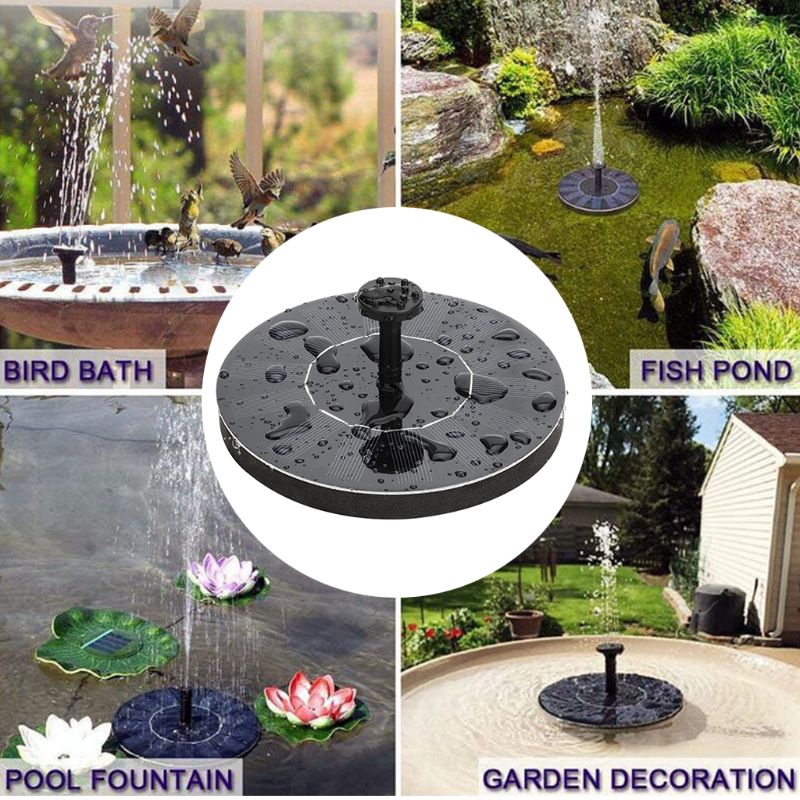 A more vivid, relaxing ambiance is just around the corner.
Vivify and Enchanted Your Outdoor Ambiance, Hassle-Free

Get a Fully Autonomous, Solar-Powered Fountain That Doesn't Require Extra Maintenance

Enjoy Reinvigorating Sights of Cute Chirping Birds That Come to Visit